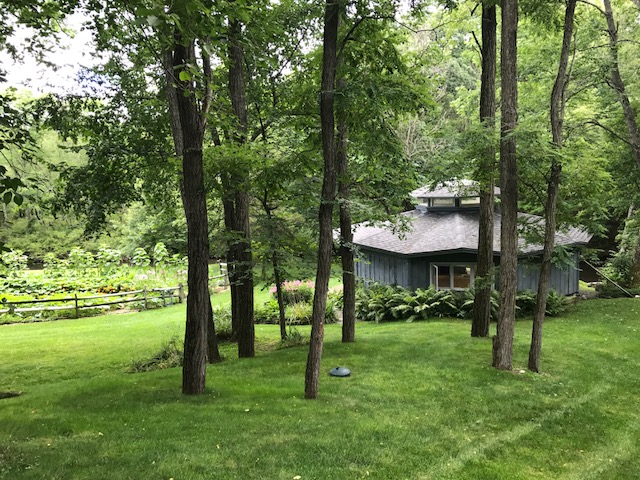 "Autumn is a second spring when every leaf is a flower."
― Albert Camus
Resonating with the Seasons
A Weekend Retreat  
Creating Compassion, Meaning, and Movement
During the Fall and Winter
For many of us, fall is a time of anxiety (think back-to-school and family holidays) and winter can feel long, dark, and heavy. This year, learn how to harmonize with the seasons rather than struggling against them.

In this rejuvenating weekend retreat, we'll explore techniques to stay grounded during the hectic fall, and deeply nourished during the slumbering winter.  The best part is, we'll learn together. In nature. 
LEARN
• Compassion meditations specifically for the holidays and the winter-time
• Accessible yoga poses — that you can practice at home— for anxiety and depression
•  Simple rituals to uplift and connect 

RESTORE WITH
• Quiet hikes
• Yoga
• Fire ceremony
• Garden fresh food
• New friends
• A beautiful train ride from the city
• The splendor of fall in the Hudson Valley
Unplug Friday evening and settle into our charming retreat center nestled in the gorgeous Hudson Valley. After dinner, we'll dive in with some learning, meditation, and gentle stretching. 
Saturday will be a perfect combination of rest and activity, with time hiking the extensive trails, unwinding, meditating, yoga-ing (yes, I made that up), and learning together as a group.  We'll have three sessions (morning, afternoon, and evening) in a stunning room overlooking a waterfall. Our evening session will include a Fire Ceremony around a bon fire in the woods.
Wake up on Sunday to a morning hike, yoga, and meditation.  We'll depart after a warm lunch, giving you plenty of time to relax and prepare for the coming week. 
This retreat is appropriate for beginner and experienced meditators. No prior yoga experience is required. 
Getting to and from Pumpkin Hollow Retreat Center 
Friday night: Welcome and Orientation at 6 p.m.. Dinner is at 6:30 p.m.  By train, take Amtrak to Hudson (about 2 hours of gorgeous river and mountain views). You can get/share a cab from Hudson to the center (about 30 minutes/$25).  By car from NYC, it's about 2 hours on the Taconic. 
I'll set up a ride share for anyone driving up, and for those who want to share a cab from Hudson.  
Sunday: We'll depart the center after lunch, around 1pm. There are 2:30 and 4:30 trains out of Hudson (and later, if you want to explore!). 
Please note: Amtrak ticket prices are lower in advance, and popular train times often sell out. 
Cost & Accommodations & Food
Cost: $585. Includes accommodations, use of the extensive grounds, all meals, yoga and meditation instruction, and select group activities. 
Accommodations: Most accommodations are 2 twin beds with a shared bath.  There are a few private rooms available for an additional $100 (total, not per night). 
What's it like? If you've been to Pumpkin Hollow before, then you already know: Think acres and acres of amazing, beautiful, park-like grounds, with waterfalls, a 1920's stone swimming pond, and trails.  Pumpkin Hollow has rooms in a large, old farm house, as well as cabins scattered throughout the property. Accommodations are basic, perfectly clean, and comfortable. The main draw is the grounds, which are stunning. 
Food: A big buffet fresh from the garden. Vegetarian. Filling. Delicious. Includes gluten free options.